Sell Gift Cards Online Instantly For Your Business
Start Selling Gift Cards Instantly to Increase Your Revenue.
---
What is Gift Card Suite?
Gift Card Suite is the best eGift Card Platform for your Business because your customers can buy & instantly deliver your custom gift cards online.
If you own a business then you must start selling gift cards online instantly to make your Business more money. Sell eGift Cards on your website. Start earning an unlimited amount of sales for your Business without having to purchase a single physical card in advance.
Have you been searching gift cards for my Business? With our proven eGift Card platform, you can create eGift cards for your Business and sell gift cards online & redeem them in-person in your store.
---
Sell Business Gift Cards
We are the best Business Gift Card Service online. Our Customers are Business Owners with exclusive access to our Premium Gift Card Certificate Maker. We serve a large variety of Types of Local Businesses from Restaurants, Massage Therapy Spas, Coffee Shops, Pet Stores, to any Local Business Service! Essentially, our eGift Card Platform is perfect for all businesses from big, small, medium, and local.
Selling eGift Cards online allows your local Business to generate income 24/7 – 365. Create an online gift card shop and begin selling e Gift cards instantly for your Business even when your doors are closed! Yes, this means you can sell your eGift Cards anywhere & anytime.
If you're serious about your Business's success than get started with our Premium Plan Now! It's a no brainers and pays for itself in more than you could imagine. All you have to do is sign up and start selling eGift Cards online instantly today. We are 100% confident in our state of art eGift Card Platforms effectiveness so much that we prove it by offering a 90 Day Money Guarantee.
---
What is an eGift Card?
eGift Cards are the future of gift card cards from now and for the future. The "E" in eGift Card stands for electronic meaning it is a digital gift certificate. eGift Cards is the best, fastest, profitable, and most effective way to sell gift cards in 2023.
With Plastic Pollution becoming a world epidemic, many businesses and consumers are avoiding plastic goods in all forms. If you want to learn more read this article "Why eGift Cards are Eco-Friendly".
You can either adapt and thrive with the times or stay the same and fall behind. Soon it will become a must to sell eGift Cards as in the United States many regions are passing new laws banning plastic items from being sold or handed out.
---
How does Gift Card Suite Work?
Gift Card Suite is an extremely user-friendly eGift Card Platform. To put it, if you know how to set up a Facebook or Twitter page, it will be easy to sell gift cards online with our Premium Online Certificate Maker. With Gift Card Suite, you can create and sell all of your gift cards online with ease using your computer, laptop, tablet, or any mobile device. Once you sign up with our Premium Plan in 5 minutes or less, you can be on your way to selling gift cards instantly online. The first three steps are effortless and laid out seamlessly within our user-friendly dashboard.
Have any more questions on how to set up your Gift Card Suite account take a look at our Gift Card Suite Video Tutorials. We are also available 9:00 AM to 7:00 PM Monday to Friday via Live Chat on our website (Eastern Standard Time).
If you need more assistance...
You can either give us a call, shoot us an e-mail or fill out of Support Contact form all seen below:
Phone (631) 600-3133 | Email: [email protected] | Contact: Support Page
---
Create & Sell Custom Gift Certificates For Your Business
Want to create a gift certificate? Now you can make your own gift certificate to sell online instantly! We offer a wide range of amazing business gift certificate template's to choose from to sell your businesses eGift Cards! Create custom gift certificates with Gift Card Suite. Sell custom gift cards online for your businesses industry.
Start to sell gift cards online electronically instantly! Get excited because this is a fantastic opportunity to increase passive income and generate new customers for your Business. Gift Card Suite is a simple to use eGift Card platform that allows you to sell gift cards online. The money you earn is deposited directly into your bank account! The best part is you don't have to pay the expensive upfront costs of buying physical plastic cards. It's free to sell digital gift cards.
We offer professional advice in our blogs to make sure your Business makes money selling eGift Cards. Here is a free tip for success; it is critical for you to include a link to your gift card shop on your current website. Post it on your social media accounts. And if you do print advertising for your Business, include it there as well. Take advantage of this innovative profit maximizer that has been proven to make local businesses more money and increase their customer base.
Our eGift Card Platform is the best Gift Card Certificate Maker for Businesses. With Our High Tech Gift Certificate Maker you will sell virtual small business gift cards online and make more money!
---
Sell Gift Cards for Your Local Business!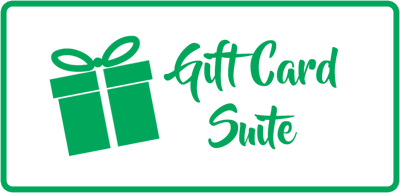 ---
Need help getting started?
Then, contact us now!
View our Contact Page Here!