You need to start selling Gift Cards for your Restaurant is within the United States of America. Especially is you are a Long Island Restaurant! If you're a Restaurant Owner on Long Island, NY than this is perfect for you. Get ready to learn why and how to sell gift cards online for your restaurant! Sell Restaurant Gift Cards today for your Long Island Restaurant from Commack, Oyster Bay to Massapequa. This blog post is published by Long Island Hub & approved by Gift Card Suite!
---
Do You Sell Gift Cards For Your Restaurant?
Yes or no? You probably do but if you don't you should. Because gift cards are the most profitable upsell for a restaurant.
Did you know that the gift card industry earns profits over $125 billion a year?
If your answer was YES, You will want to pay close attention to this blog post. Even if you don't sell gift cards now, continue reading if you want to make more money.
If you sell gift cards are plan to you need stop selling plastic gift cards immediately. In Long Island, NY they're getting rid of plastic bags, plastic straws so it's safe to say in the near future plastic will no longer be able to sell anything made of plastic.
Now you are instantly faced with a problem. Because selling those plastic gift cards was bringing your restaurant a lot of sales and new customers. Here is the future of gift cards we will tell you for FREE.
You need to start selling eGift Cards, which are the new and modern way to sell gift cards in 2023.
---
List of 7 Reasons Why eGift Cards is More Profitable & Convenient!
1. 100% times more convenient for you to sell gift cards to your customers.
2. Unlimited availability for customers to buy your restaurant's gift cards. Which also means the profits are limitless because you are now selling digital gift cards and no longer physical!
3. Tremendously less expensive for you as the restaurant owner. Plus, you are receiving a much better value than plastic gift cards.
4. Effortless & fun to custom gift cards. You can create new custom gift cards at any time which is outstanding for the holidays, birthday's, special occasions and more!
5. Free Shipping because eGift Cards are delivered instantly via email.
6. You make a lot more money because there is no upfront cost of buying the physical gift cards.
7. Earn profits whenever, from whoever, even when your restaurant doors are closed and your fast asleep. Think about this you could be selling gift cards right now if you had a premium account.
Thousands of Local Business owners & small business owners sell gift cards because it's a proven money-making product. Think about it this new evolution of gift cards. You will realize that selling eGift Cards is pure genius that's why you are so excited to start selling them!
---
Perfect Last-Minute Gift
The only last second gift that is superior to Gift Cards is eGift Cards.
What do you present do you buy for an acquittance during the holidays? Your anniversary in 2 days and still haven't purchased a gift. Instead you buy a gift card from the restaurant you had your 1st date on.
Gift cards have for some time been a compelling method to lift occasion deals. For private ventures uncertain where to begin with the showcasing and selling of gift cards, luckily there are an entire host of gift card very accessible for Long Island Restaurateurs to create.
If you don't adapt to this digital new world your restaurant will lose money & be defeated by new competitors. If you own a local restaurant on Long Island and don't start selling eGift Cards you are leaving money on the table. Start to sell eGift Card on your Long Island Restaurant's Website.
---
Gift Card Suite is so perfect for any type of restaurants for any type of cuisine!
Restaurant gift cards sell extremely well so it is only natural that restaurant eGift cards would sell even better! If you already sell restaurant gift cards through opentable you are lucky that you kept reading. Very soon all restaurant owners will no longer be able to sell an open table gift card. Gift Card Suite is the best website to sell restaurant eGift cards online.
Gift Card Suite is also outstanding for your Long Island Restaurant! Also, for any type of local Long Island Business. Read this article here to see a List of Top 10 types Local Businesses that sell eGift Cards.
---
Your Conclusion
As a Long Island Restaurant owner, you already know how tough it is to compete. With the knowledge you now have an incredible edge over your neighborhood competition! Visit our Long Island Restaurant Website to read more Restaurant Blogs. Start Selling Gift Cards for your Long Island Restaurant!
Published by Long Island Hub
---
Sell Gift Cards for Your Local Business!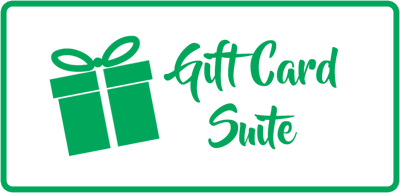 ---
Need help getting started?
Then, contact us now!
View our Contact Page Here!