Restaurant Gift Cards are perfect because they boost revenue for your local & or small business. At Gift Card Suite we offer Restaurant Owners the most innovative & effective way to sell restaurant gift cards right now & into the future. Restaurant owners get excited because you are going to learn how to sell restaurant gift cards!
If you are ready to sell gift cards for your restaurant then Click Here To Get Started!
---
Sell Restaurant Gift Cards
Sell Restaurant eGift Cards & deliver them to your recipient by email instantly. The difference between restaurant gift cards & restaurant eGift cards is simple. Restaurant eGift Cards are the perfect gift for any occasion. eGift Cards is an amazing solution for a gift when you just don't know what to get for someone.
---
eGift Cards for Restaurants
eGift Cards are electronic gift cards. With eGift Cards you can buy restaurant gift cards online. Choose a e gift certificate from a wide selection of famous restaurants and local restaurants. Learn about the Future of Gift Cards here!
eGift Cards make the perfect last minute gift for Restaurants! If you own a local restaurant and would like to create gift cards to sell then 100% sign up on Gift Card Suite.com. Also, we are located in New York, to be specific Long Island. Thousands of Long Island Restaurants are profiting from selling eGift Cards online instantly!
---
Whose Selling Restaurant Gift Cards
Restaurant Owners who live within the United States of America are selling gift cards with Gift Card Suite. Everywhere from the New York Islands, Massachusetts, to the San Francisco, California!
Restaurant Gift Cards are Sold All Over The United States of America. Gift Card Suite is an exclusive eGift Card Platform that allows you to sell digital small business gift cards. This obviously includes restaunts as one of those types of businesses. Please note that Gift Card Suite is only available for to restaurants located within the United States of America! We may be offering our gift card website services internationally but for now just within the good old USA!
---
List of Gift Card Suite Restaurant Related Links
Sell Restaurant Gift Cards Right Now!
---
Sell Gift Cards for Your Local Business!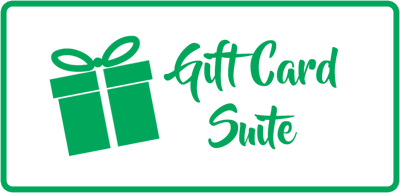 ---
Need help getting started?
Then, contact us now!
View our Contact Page Here!