Millennial local Business Owners Must Sell eGift Cards in 2023 & into the future. Selling business gift cards with Gift Card Suite is the best way today & into the foreseeable future to maximize your local businesses profits.
---
Are you a Millennial Local Business Owner?
This article about eGift Cards is exclusive for Millennial Local Business Owners. If this does not fit your description, you may be a Millennial looking to open a Local Business. You also may be an individual looking to learn more about how to market to Millennials.
If none of these reasons apply to you, then why are you still reading this? Please let us know why in the comments below how this article is of value to you. We appreciate everyone's feedback to create a better user experience for Gift Card Suite!
---
What are eGift Cards?
Essentially an eGift Card is short for an electronic gift card. They are 100% digital & available to sell to any customer anytime & from anywhere. eGift Cards also go by the monikers of Virtual Gift Cards, Digital Gift Cards & Online Gift Cards.
Learn more about what eGift Cards are all about here in our Gift Card Suite Video Tutorials.
---
Who are Millennials?
A Millennial is the definition of the generation of people who were born between the years 1970 to 2000. Capping the generation group at the second Millennium is most likely where the inspiration for this generation moniker was inspired.
---
List of 7 Facts on Millennials in 2023
This list 7 Millennial fact is precious data for the generation being discussed and to those looking to understand them. We will highlight some of the specific points from this list later on in our blog post.
22% of Millennials spend over 1 Trillion Dollars in disposable income annually.

25% of Millennials in 2023 are already parents.

51% of Millennials on Facebook have over 190 "Facebook Friends."

Millennials are 300% more likely to try a new form of technology in comparison to a Baby Boomer.

59% of Millennials are more willing to buy from a business that supports a cause.

39% of Millennials are eager to spend more money on the same product from a different brand if they support a cause they truly value.

89% of Millennials support eco friendly gifts.
---
Why Millennials NEED to Start Selling eGift Cards
All local business owners need to start selling gift cards online instantly using the #1 eGift Card Platform, Gift Card Suite. Can we get more specific on what type of local businesses need to start selling eGift Cards?
Yes, we can because the Millennial Business Owners in 2023 will profit the most by selling eGift Cards for their local business.
Imagine promoting on your website, Facebook, Twitter and Instagram with this message: We Now Sell eGift Cards!
The former generation to Millennials aka the Baby Boomers have been statistically proven to prefer old methods like using paper over digital. In all reality most Baby Boomer local business owners aren't the most tech-savvy.
Resulting in them to often opt out of learning how to use an eGift Card Platform. Our eGift Card Platform is the best Gift Card Certificate Maker for Businesses. With Our High Tech Gift Certificate Maker, your small Business will make more money! This gives the Millennial generation a massive advantage because they grew up using the internet and computers.
---
What Makes Millennial Business Owners Unique?
Overall the Millennial generation is significantly different from generations before like The Baby Boomers them and certainly those that are proceeding them like Generation Z.
Top 5 List of Financial Obstacles Facing Millennials and NOT Baby Boomers
Debilitatingly High-Interest Rates on College Loans.
367% Inflation rate in the cost of Home Mortgages from 1980 to 2020.
New Modern Day Expenses like Mobile Phones, Internet, etc. NEEDED for Business & Personal Success in 2023 .
215% Inflation on the USD Dollar from 1980 to 2020.
In the 2008 Recession, the majority of Millennials entered the workforce, giving them another huge financial obstacle.
---
Our Positive Message to Millennial Business Owners
Millennials in the United States of America are still exactly that, American.
The American Dream since the 1st day the pilgrims landed on our East Coast shores has been founded with these basic principles.
---
7 Steps To 100% Guaranteed Success for Millennial Business Owners:
In the USA anything can be achieved if you put in these specific seven steps found below:
Work Hard
Work Smart
Endure Pain
Make Sacrifices
Lead and work with others well
Fight for what you believe in
Never, Ever, EVER Give Up
These seven basic principles mentioned above are present in our Pilgrims, Original Colonies, Our Founding Fathers, and so on until the present day. As long as the USA is FREE, and people are guaranteed their 3 basic human rights: Life, Liberty, and the Pursuit of Happiness, the American Dream will always be alive!
---
New Values in the year 2023
It is estimated in about one decade Millennials will make up over 75% of the U.S. workforce. With this near and destined domination of the Millennial generation along with it will come their values.
Do you want to know why selling eGift Cards are in alignment with Millennial Values?
Because eGift Cards are the future of gift cards and not a trend. Virtual Gift Cards are here to stay, & plastic gift cards in the coming years will be abolished.
---
How eGift Cards Combat Plastic Pollution
How you can stop plastic pollution with offering virtual gift cards will be huge! Plastic polluton is an epidemic that is destroying the global environment. This is becoming such a problem that even our lawmakers are banning the use of plastic straws, bags, and goods. Before you know it, the plastic gift card option will not only be undesirable by the universal values of people today. Another reason is selling plastic gift cards in the coming years will be an illegal practice. Go green by selling eGift Cards because they leave a zero carbon footprint.
If you educate yourself more on Plastic Pollution then see this blog post by Long Island Hub, "Why eGift Cards are Eco-Friendly".
---
How eGift Cards are big in 2023
Let's face the facts we have long entered into this New Digital World and now we are only going deeper into it for the better! We are living in everything is going digital from our communications, insurance, banking, healthcare, media, entertainment, business, and now gift cards!
As a Millennial, we are 300% more likely to take on new tech, as mentioned in list item 5 on the 7 Millennial Facts. Being that we are a more tech-savvy generation, we will find it much more manageable, convenient, and profitable to sell gift cards for local business.
Then you need to sell gift cards online instantly for your Local Business, not later, not tomorrow but RIGHT NOW!
It's up to you as Millennial Local Business Owner if you want to make a difference in your world and bank account.
Key Take Away: If you're a Millennial Business Owner then you must sell eGift Cards for your local business!
---
Sell Gift Cards for Your Local Business!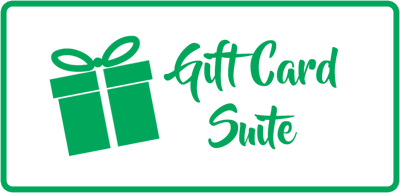 ---
Need help getting started?
Then, contact us now!
View our Contact Page Here!