Long Island Local Business Deal With Gift Card Suite
This deal is EXCLUSIVELY for Long Island, NY Local Businesses!
---
Gift Card Suite is partnering up with Long Island Hub to create a special deal Long Island Local Businesses owner can't refuse! Before we continue further, this blog post will only be relevant to Long Island, NY Business Owners.
If that's not you, read another one of our blogs. Learn more about eGift Cards. You can never know too much as they say knowledge is power!
---
Hello Long Island Business Owners!
Now that we have your attention, let's talk about this amazing deal.
This EXCLUSIVE Long Island Hub Deal will make your Local Business more money & boost traffic to your website.
At Gift Card Suite, we favor local businesses. Long Island Hub is a perfect match for this special deal because they are die-hard advocates for Local Businesses.
Continue reading to discover how this amazing deal works!
---
1. What You Get With This Amazing Deal?
You get a FREE Local Listing on Long Island Hub's website! (Normally priced at $300.)
Your Long Island Businesses Website will see a HUGE Increase in LOCAL WEB TRAFFIC, leading to more sale & NEW Customers!
---
2. How To GET This Amazing Long Island Business Listing Deal?
Purchase a Gift Card Suite Premium Plan at Only $19.00.
NEXT: After you Purchase your Premium Plan, be sure to contact us at [email protected] or on our Contact Page to let us know! This way we can put up your Long Island Hub's Business Listing ASAP!
---
Take Advantage of this LIMITED TIME ONLY deal today! & Sign Up Premium Here!
---
See an example of what a Long Island Hub's Business Listing looks like:
You may have heard of SEO, but it may sound like a foreign language to you. In layman's terms, having an online listing associated with your geographical area will make your Long Island Restaurant's website rank higher.
As a bonus, if you sign up right now we will also add your Long Island Restaurant's website's link to the town it's located in. On Long Island Hub we have literally listed out and made unique pages for every single town from Nassau to Suffolk County.
Take a look at a few examples Long Island Towns pages so you can have a better understanding.
• Commack
• Elwood
To see them all, view this list Long Island Towns.
---
We simply cannot express how important having an online presence is a today in 2023. Depending on the type of local business you have will vary how much success you will have! For local restaurant owners take note that hungry patrons go online to find new restaurants. Rarely do they decide to eat a restaurant from a newspaper, television or radio ad. These forms of marketing are as outdated as the dinosaurs. Investing in traditional advertising is the equivalent to putting your hard earned money into a boiling pot of water.
This deal is for LIMITED TIME ONLY! Act now & if your a Long Island business already or forgot to contact us that your signed up premium, don't worry because we check our Premium Sign Ups over 30 times a day, so if we see you're a Long Island Business we will set it up for you!
---
We at Gift Card Suite tip our hats to Long Island Hub for all of the phenomenal work that they have accomplished for local Long Island Businesses. They have been successful with their effort and have done so through a online marketing strategy called Geographical Search Engine Optimization. If you have no clue what that means, let me give you an example.
Let's say your Hauppauge, NY, and you're on your iPhone, Android, or smartphone, and you type into Google's search box, "Pizzeria."
---
What always pops up as the search engine page results?
The answer is local Pizzerias within Smithtown, NY. This is precisely what Geographical or Local Search Engine Optimization is.
Google's search algorithm is extremely intelligent and sophisticated. When you search, Google knows whether it is a Local Search or regular search.
This is why when you type in Pizzeria, Sushi, Lobster or Near Me into Google's Search Engine, and you see local listings of the relevant cuisine you are looking to eat for breakfast, lunch or dinner.
How to optimize Google to show your Long Island Local Business on the first page of Google requires years of research, training, and practice. A good analogy would be how you cook that amazing dish that your customers have no clue how you made it so tasty. You are a master of the culinary arts because you did your research, training, practicing to cooking professionally. Creating delicious meals if you are a restaurant owner is what you specialize in!
---
Ranking locally in the search engine is Long Island Hub's specialty!
Gift Card Suite is proud to have a great relationship with a company like Long Island Hub because they are the best within their specialty. At Gift Card Suite, our specialty is providing the world's best eGift Card platform.
Remember that the Long Island Local Business Deal requires a purchase of a Premium Plan to wave the $300 fee to list your Long Island business on Long Island Hub.
We are creating this deal so more local Long Island business can survive in the coming years as technology changes. The number one gift people purchase for the last five years has been Gift Cards.
Plastic Pollution is becoming a real global issue. With all the plastic banning laws being passed, you may wonder how will maintain that wonderful revenue stream you get from selling business gift cards?
The answer is to go digital. Start selling Electronic Gift Cards or short for eGift Cards. This is the next step in the evolution of restaurant gift certificates. Sell eGift Cards Online Instantly For Your Business.
eGift Cards is a happy change because they are 100% more affordable, you will never lose money on them, and you can sell them 24/7/365 from your restaurant's website.
---
Long Island Business Owners you know this is a deal of a lifetime.
For only 5 minutes or less, you can boost your sales, gain new patrons, and conquer the Long Island Local Business scene.
The decision you make will say a lot about how much you care about your passion for being an owner of your own successful business.
---
THIS LONG ISLAND HUB DEAL IS FOR A LIMITED TIME ONLY! ACT NOW!
Take Advantage of this LIMITED TIME ONLY deal today! & Sign Up Premium Here!
REMEMBER once you sign up Premium to Contact Us Here to claim this limited time only exclusive deal for Local Long Island Businesses!
---
Sell Gift Cards for Your Local Business!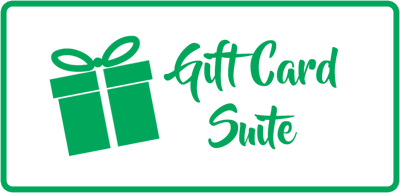 ---
Need help getting started?
Then, contact us now!
View our Contact Page Here!