This is for Local Business Owners ONLY!
If you're not then why would you be reading this?
IF YES, then this is for YOU!
Your at a cross roads because...
In this valuable post you will get thousands of dollars in knowledge plus save hundreds of hours in time of research.
Or you can spend thousands of dollars to obtain this knowledge and invest hundreds of hours of your own time?
We are glad you made the right choice!
---
Learn how to make more money for your local business
This is for you if you own a service-based local businesses like a Restaurant or a Massage Therapists. This is for you if you own a product-based business like a gift store or a retail shop. You the local business owner needs to know these valuable often times kept secret tips.
There are many ways in which you can easily increase your revenue by changing a few small things. If you read this fully & apply these tips correctly, you will turn your business into one you could only imagine. Thus, you don't have to worry about quitting your business or reselling it because in this article I am going to share to you the best techniques in which you can make more money for your local business!
---
1. Think About Your Business Model
Business models actually help us in chalking out a map for our profits. They are aimed at running your business smooth enough so that it is always bearing money for you. If your business is seeing a setback, then you need to rethink your business model. For example, if you own a restaurant, you need to consider adding to the menus or even changing them completely. Next, in order to curb the lingering competition, you need to survey the market for the competitions and how they are working their ways out. Based on the analysis and learning from those, you can workout your own plan. Professional tip: reconfigure your 'value proposition'. Helped by researching the local market, and by your own marketing strategies, you should refigure your marketing statement so that customers can see why they should approach you.
---
2. Target Local SEO
Search Engine Optimization (SEO) is the magic that is applied these days in order to expose your business on the global level through the internet. There are millions of people who search their desired products and services through specific industry related keywords locally and even abroad.
Professional tip: Make your website now if you haven't. Put your product there is a neat interface. Or even if you are providing services, put them also in order to allure people to your location. Afterwards, hire an SEO expert.
---
3. Concentrate on Your Existing Customers
You must be aware of the different types of customers that you have. Some might be just getting familiar with your brand, some would already be in love with it, and other would be the brand loyalists that you value so much. But ask yourself, do you really value them that much? Businesses generally go on exploring new ways of reaching out to new customers. They get successful, but when they don't, they lose their hopes. What you can do as a small business owner in such situations is concentrate on the existing customers. Show them some love and care.
Professional tip: Offer monthly or yearly service plans if you are a service-based business. You can also incentivize your existing customers through little product accessories and souvenirs, telling them how much you care about them being the true customers.
---
4. Get Rid of Some Products/Services
In the service-based types, businesses you should stop providing services that are unwanted or wanted by only a few people. I mean why would you even leave a certain salad on your menu when it gets ordered only once a week, for example. Why keep types of services that make up 10% percent of your revenue when others are making up the 90% of your income? Simple, focus on what converts most and you will see an increase in your revenue.
Professional tip: If you don't want to exclude a particular loser product or service, increase its price. This way you can increase profits from it even if it used once by targeting those high margin clients that often want them.
---
5. Sell eGift Cards for your Local Business
Local brick and mortar businesses can benefit greatly from selling eGift cards. The benefit of selling them is that there is no money required up front because they don't have any physical nature as opposed to plastic cards. Offering these cards don't only add a subsidiary to your products, but they also serve the purpose to artistically engage your customers in adding value to their purchase.
Professional tip: You can perfectly make eGift Cards with Gift Card Suite, and that too in a very reasonable price. With three simple steps, the path towards making more money for your local business through these cards becomes possible.
What are you waiting for? Get started today!
---
Sell Gift Cards for Your Local Business!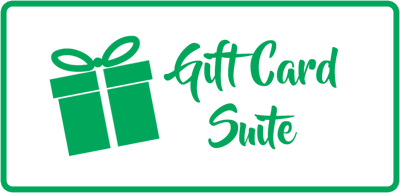 ---
Need help getting started?
Then, contact us now!
View our Contact Page Here!